THE ULTIMATE MAGSAFE EVERYDAY CARRY
For Quick Access to Cards, Versatile Viewing Angles, and Minimal Carry
The essential task companions for your daily routine, together they provide protection to keep your mobile safe, versatile hands-free viewing for desk working like news browsing and video watching, powerful grip support, as well as a 3-card holder to securely house cards for on-the-go.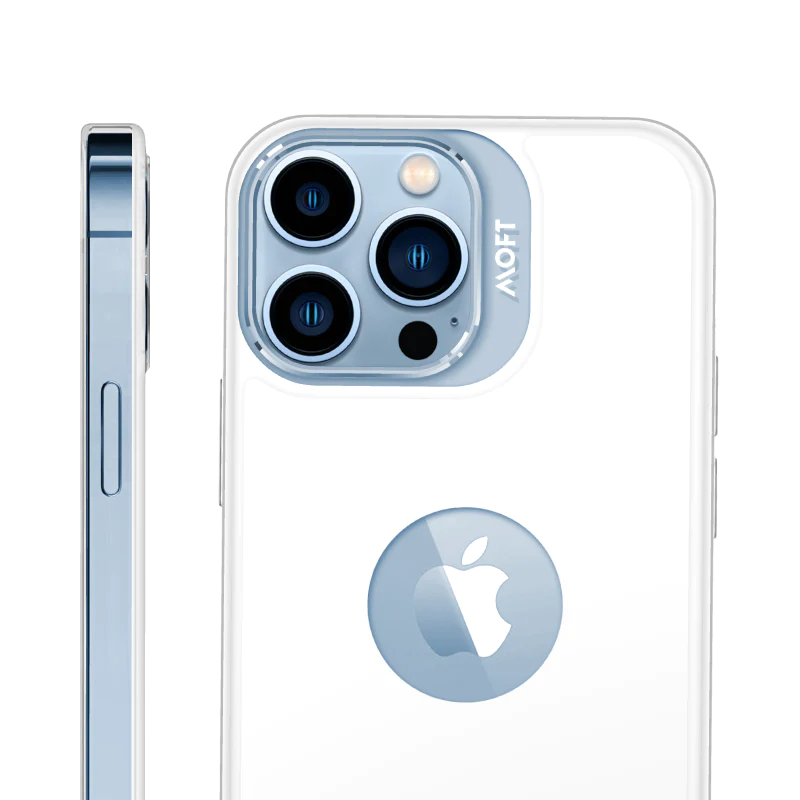 FORM MEETS FUNCTION WITHOUT COMPROMISING YOUR STYLE
Minimalist, Neutral, Balanced Design
Sleek lines and sporting transparent edges and peep-through detailing, the iPhone 13 MagSafe case is a design object made to casually show off your individuality. The native color of your iPhone to shine through while the cool white back sets a neutral tone to complement your daily style. Pair it with the Snap-on Stand & Wallet for the perfect accessory stack.
Get Yours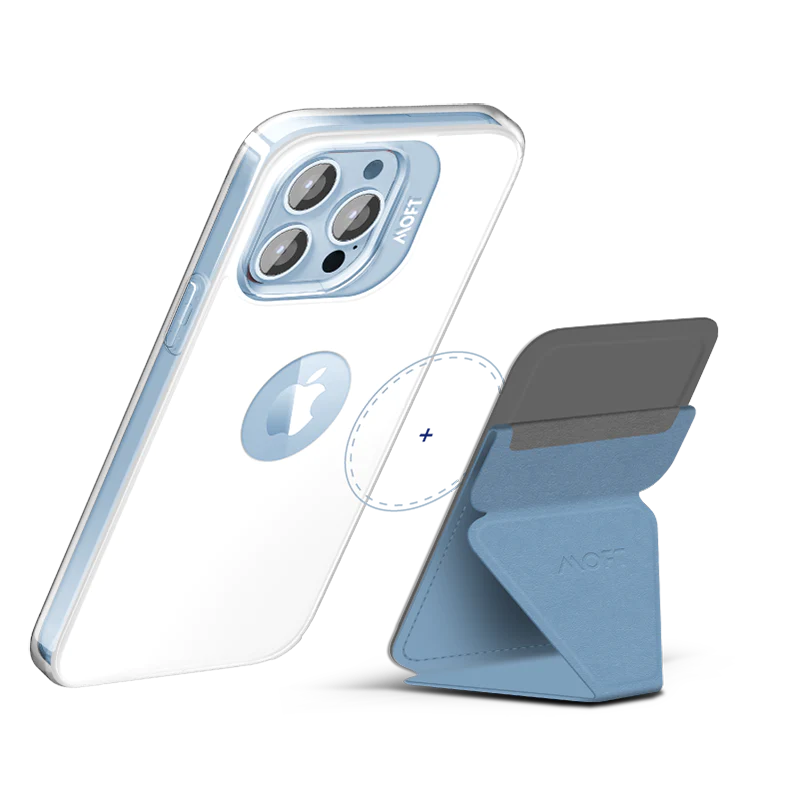 POWERFUL IPHONE 13 CASE
2x Magnetic Strength Enhanced
The MOFT iPhone 13 MagSafe case is designed to increase the magnetic force, ensuring a more secure fit between the Stand & Wallet and the case: at least 2x stronger than that with the Original MagSafe Case. Better still, it strengthens the magnets of any MagSafe compatible products.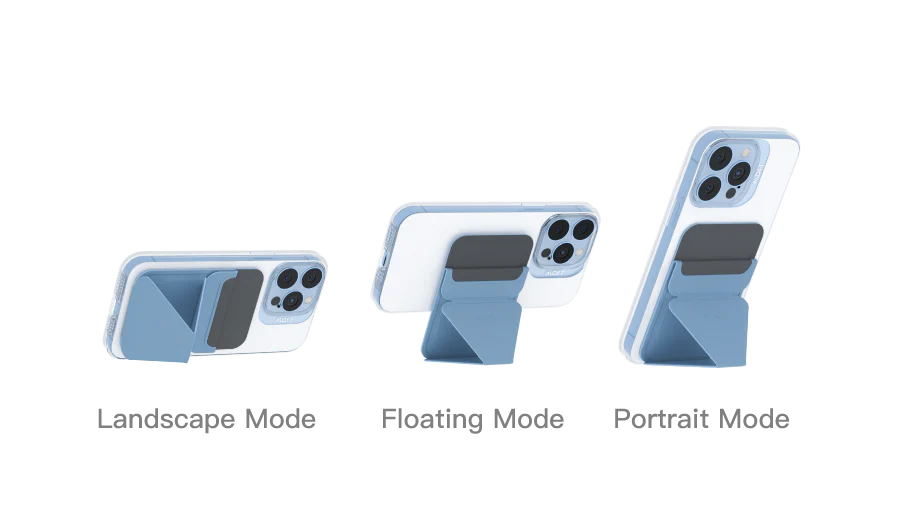 VERSATILE STAND
Flexible Viewing
The optimized magnetic bond further supports the versatility of the three-mode stand and grip. It always stays securely attached when taking selfies and is super stable in floating mode with the perfect angle for taking a video call or watching your favorite entertainment.
Get Yours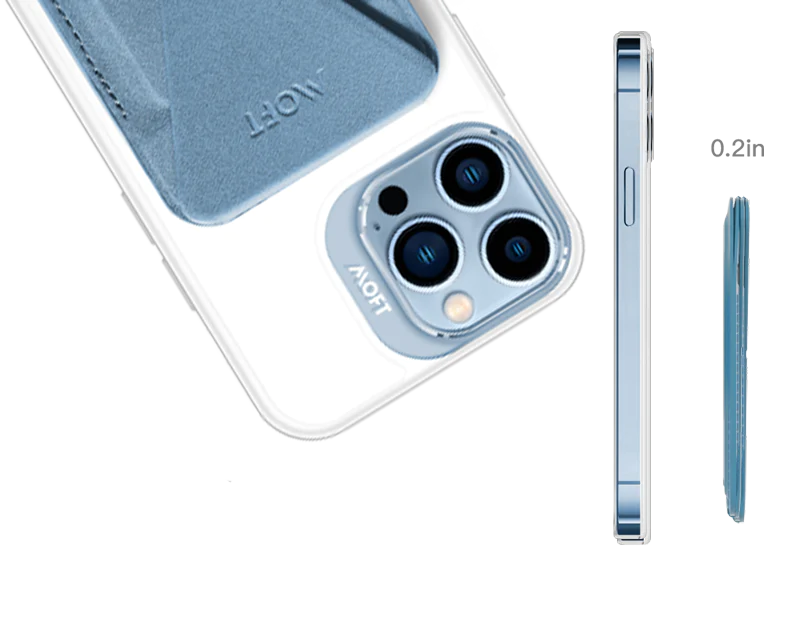 ULTRA-SLIM AT 0.2 IN
Pocket-friendly & Comfortable to Hold
With the origami-inspired structure, the Stand & Wallet easily folds flat. Thin and lightweight, the design keeps your pockets slim and doesn't slip off. Constructed with soft vegan leather, its sleek design is smooth to the touch, making it comfortable to hold in your hands.
PRACTICAL MAGSAFE WALLET
Ultra-minimal Alternative to Bulky Wallets
The MagSafe wallet has a snug opening and securely hides up to 3 cards such as credit card, ID, license and even some emergency cash for your everyday carry needs, giving you the freedom to remove the necessity of a larger wallet whenever you go out for a walk.
Get Yours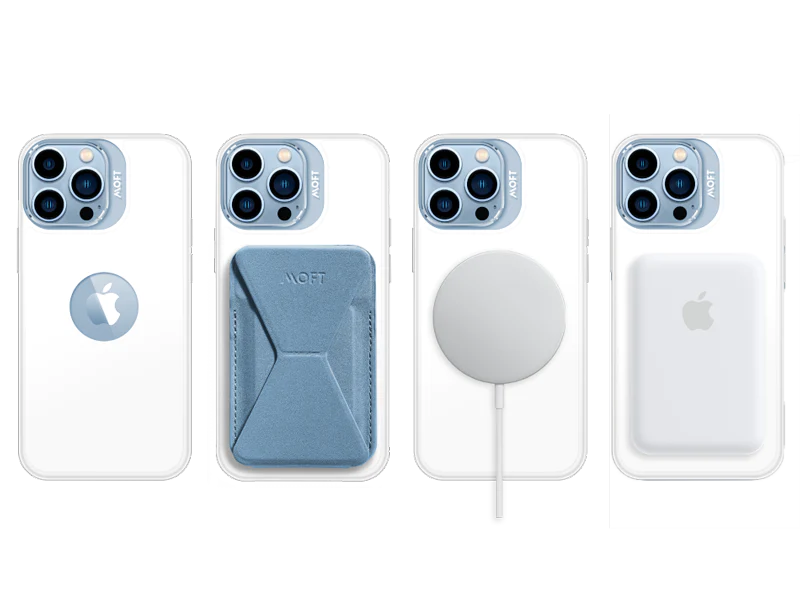 WORKS SEAMLESSLY WITH APPLE'S MAGSAFE ECOSYSTEM
Enhances Other MagSafe Accessories
Snap off the Stand & Wallet, the iPhone 13 case attaches firmly to any other MagSafe compatible accessories including MagSafe wallet and the new MOFT O Stand & Grip, while the Stand & Wallet snaps on other MagSafe cases for an occasional change in your style. Even better, the magnetic connection is strengthened.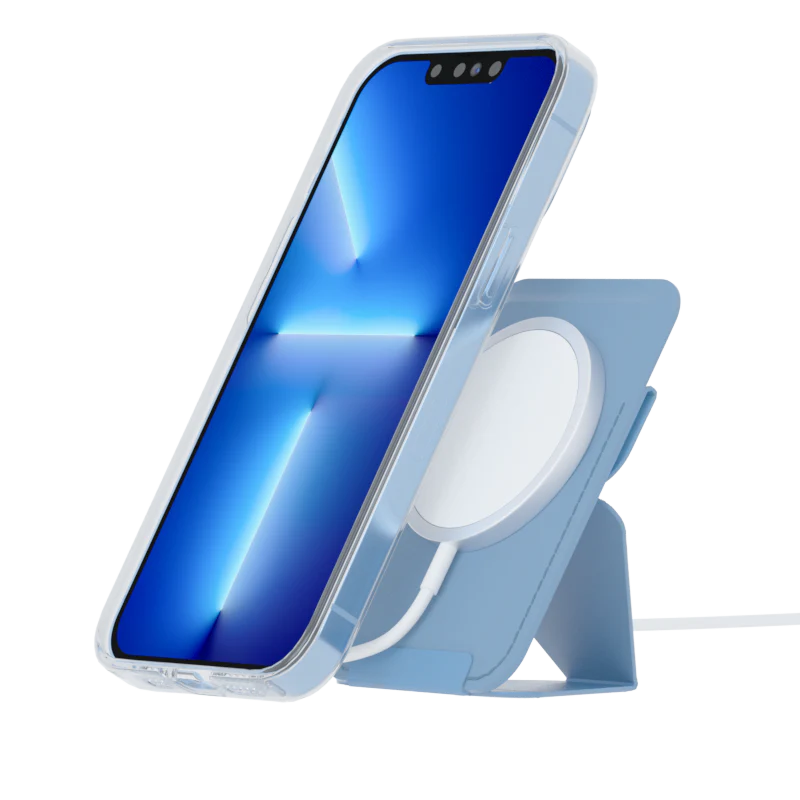 WIRELESS CHARGING MADE EASY
Stay Juiced & Propped Up for Nonstop Enjoyment
MagSafe chargers stay attached for uninterrupted video-watching or browsing the news. Simply remove the Stand & Wallet prior to charging, re-snap it on the back of the charger, making it wireless charging compatible in seconds.
Get Yours