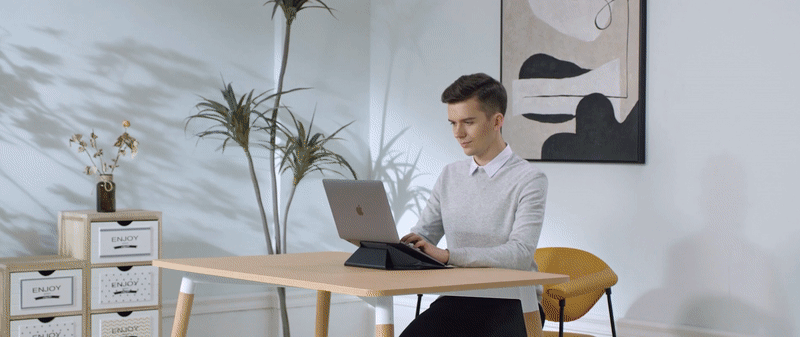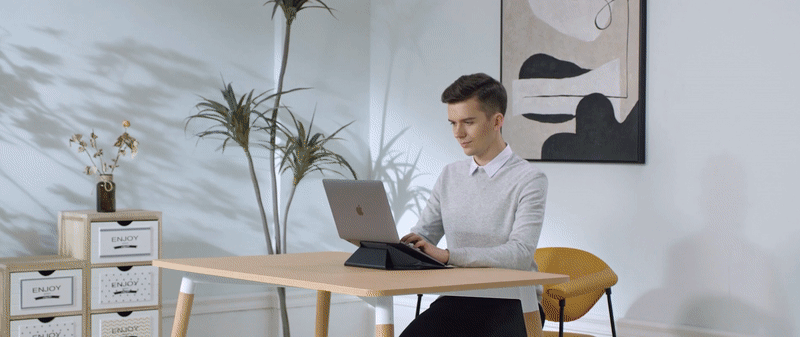 Sleeve, Stand & Storage
Protects Your Tech, and Your Posture
The MOFT Carry Sleeve transcends traditional laptop sleeves with an innovative 3-in-1 design that gives you the protection of a sleeve, the ergonomics of a stand, the carry-on essentials of a storage bag and a look that lets you commute in style.
SMART STRUCTURAL DESIGN
Transforms to a Stand Out of Thin Air
With its patented smart-folding design, The MOFT Carry Sleeve folds into a stand in less than a second, bringing you ergonomic satisfaction anywhere.
DUAL-ANGLE ADJUSTMENT
Tailored to Your Workstyle
Adjusts to two angles: browsing or video conferencing will be comfortable at the 25° angle, which is the highest angle among the sleeves, while the 15° is ideal for uninterrupted viewing and typing.
INNOVATIVE STORAGE
There's Always Space for Your Essentials
Carries all essentials with an expandable neoprene storage feature integrated into the sleeve to hold and organize in place all essentials like power adapters, cell phones, notepads, etc.
SCRATCH-AND-WATER RESISTANT VEGAN LEATHER
30% Thinner, But With 3 Years of Increased Durability
Made with customized PU material, it goes beyond being vegan-friendly, and is 30% slimmer than regular PU with increased durability. You can carry your laptop in style and carefree.
The Most Minimal Carry-on solution For Short-distance Commute
For Business Trip
For School Study
For Coffee Meeting