Adhesive Phone Stand & Wallet
🎄Holiday Cheer: Buy any 2 and Get 15% Off | Use code [ MX15 ] at checkout.
Original world's 1st invisible phone stand & wallet offers maximum productivity and comfort with a minimalist design.
(Adhesive never to be forgotten on the go.)
At 0.1 in thin, 0.86 oz weight. Unfelt and unseen when carried. 
Portrait and landscape modes.
Holds up to 3 cards.
Constructed with vegan leather and strong fiberglass.
Compatible Model: 

4.7" or larger with a flat TPU/PC/plastic/metal/crystal phone case back. 

Please make sure there's no obtrusion/lends/sensor/grill in the area.

Dimensions of the Stand & Wallet:  3.6*2.5*0.18 in

NOT compatible with silicone phone cases, leather cases, or cases with uneven texture. 
Note: Wanderlust Blue is only available for the US. 
Adhesive Phone Stand & Wallet
$19.99
Hello Yellow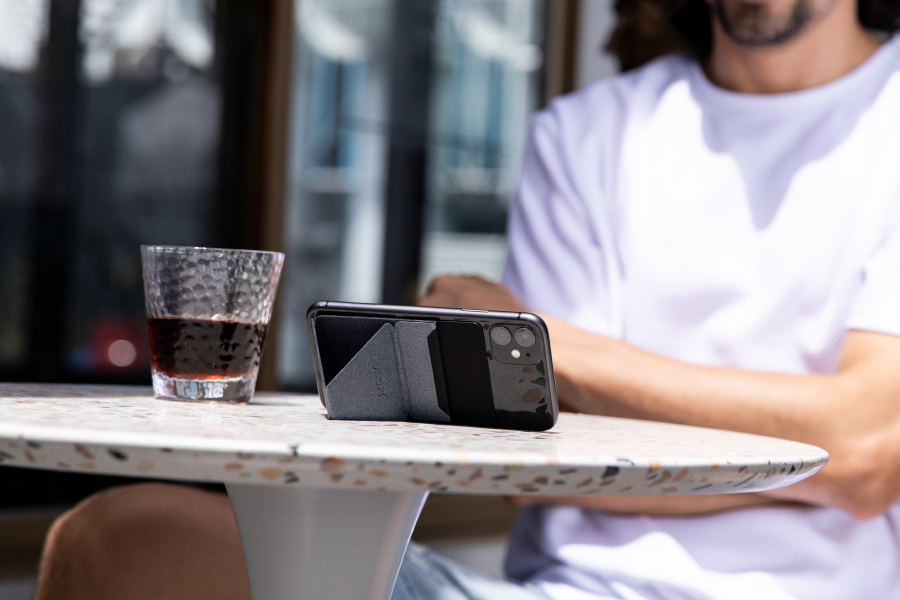 The Best Everyday Carry Stand & Wallet
The Thinnest Wallet Stand
To continue MOFT's invisible design philosophy, our MOFT X portable phone wallet stand is unseen when attached, unfelt when worked on, and unnoticed when carried. A simple fold-line on the back makes it function perfectly.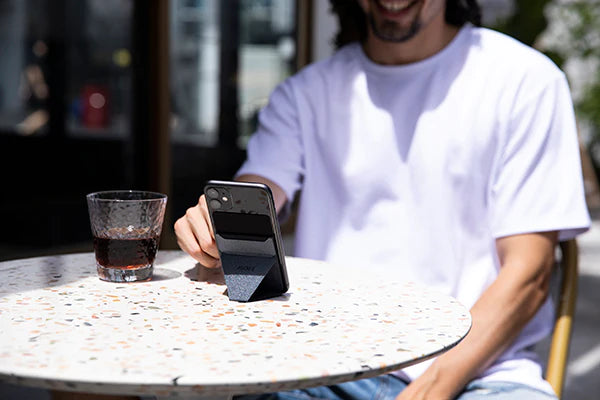 60° IN PORTRAIT/LANDSCAPE
View Content Hands-free
The 60° angle in portrait mode helps your read vertical content or message with ease. Then rotate it landscape mode, perfect to watch a video.
3-CARD WALLET
Grab & Go
Doubles as a wallet to take up to 3 cards with you, anywhere. Super secure with RFID protection.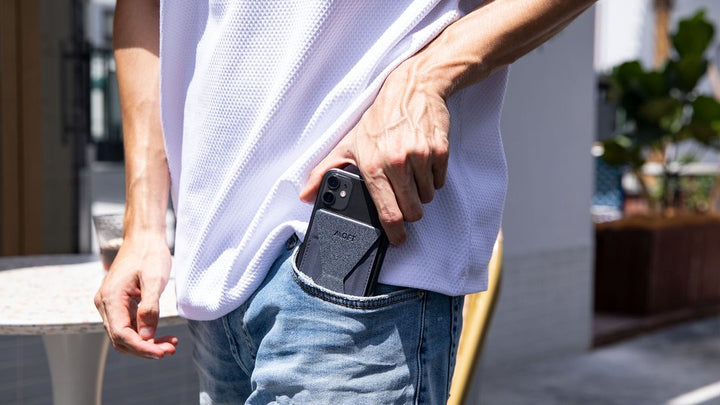 ULTRA PORTABLE
Unfelt When Carried
Razor-thin, light as a feather. Always by your side but barely noticeable.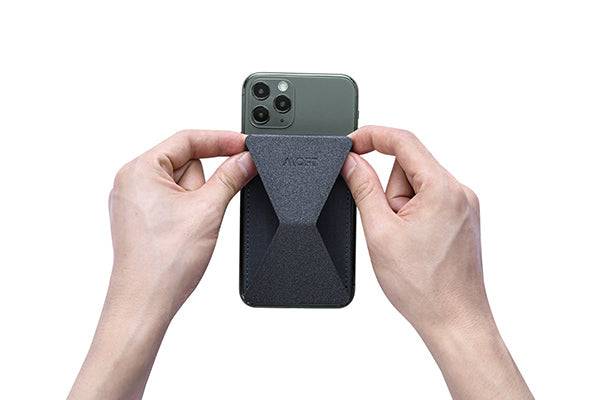 RESIDUE-FREE & DURABLE
Easy on, Easy Off
With a special adhesive backing, it's strong enough to endure everyday use, but can be easily removed and reattached from phones and cases without leaving a single mark.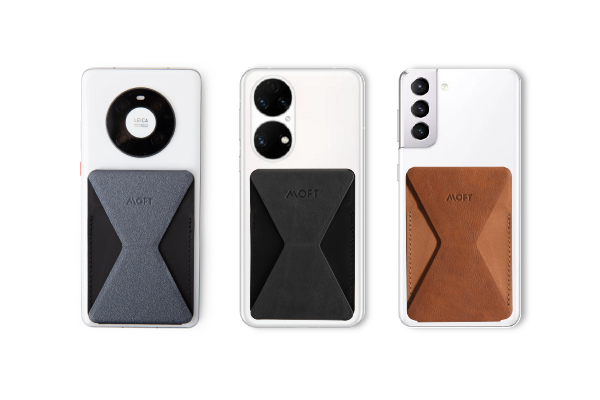 FOR ANY PHONE
Universal Compatible
It works perfectly with all phone models 4.7" or larger.
Can't live without it
I had the adhesive phone stand wallet (discontinued "mini white") for two years and I love it. It has gotten beat up through the normal wear and tear of daily use, but functionally is still pretty great. The product description says 3-card wallet, but I've gotten away with stuffing 3 credit cards and my driver license in it. Maybe because of that, the card sleeve has loosened over time and now if I drop my phone a certain way, the cards sometimes slip out. That said, the reason I repurchased was actually to get rid of the broken clear case it was attached to. My new stand is in "hello yellow". I'm a little dismayed it's actually orange, but I'll live. For what it's worth, the support team was quick to confirm my order was correct and that "hello yellow" is meant to be a sunrise yellow.