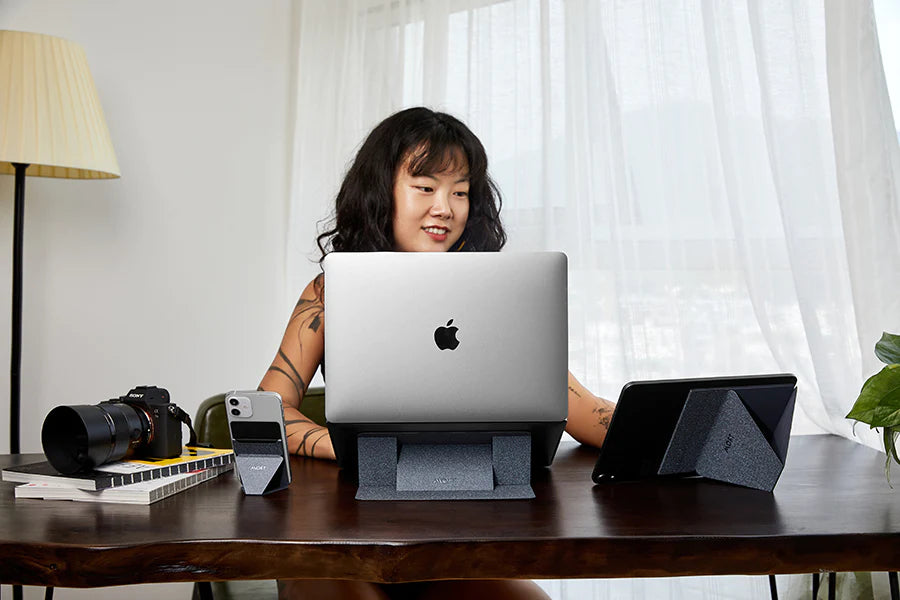 Designed for every laptop, tablet and phone.
The only invisible stand series for comfortable mobile work life.
Functional, aesthetic, space-saving and stylish.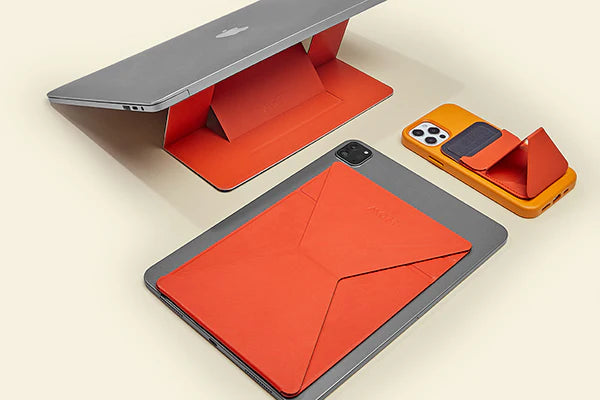 Work done, they gone
Unseen, unfelt, unnoticed solution
Made to be like a paper but more than that: prop up your devices on any surface to level up your productivity, and fun with paper folding.
Lightens your wallet
It's a wallet, stand and holder
Mere 0.2 in thick, it securely holds up to 3 cards for a minimal carry, and folds out to 3 viewing modes for desk working with a grip support.
Liberates your posture
6 angles in 2 orientations
Barely takes
space but is versatile. It switches among different modes through smart
fold lines. You can browse, draw, video call with better angle
visuality.
Unlock a new place to work
Always by your side
It sits flush on your laptop with removable, residue-free adhesive, so you won't forget to carry and have your laptop screen at eye-level to work in comfort.
Carries your work essentials
Sleeve, stand, storage in one
It protects
your laptop and comes with a storage that shapes to any carry-on
essentials without adding bulk. So you can be carefree during your short
commute.