Sit-stand Laptop Desk
🎄Holiday Cheer: Buy any 2 and Get 15% Off | Use code [ MX15 ] at checkout.
Sneak sit-stand switches on busy days

Unfolds a rich life: reading a good book, breaking a sweat...


Built for the work-life balance of mobile workers

Compatible Model: All laptops

Sit-stand Laptop Desk
$69.99
Black
5 Working Positions, 1 Laptop Stand
Everywhere You Want to Stand to Work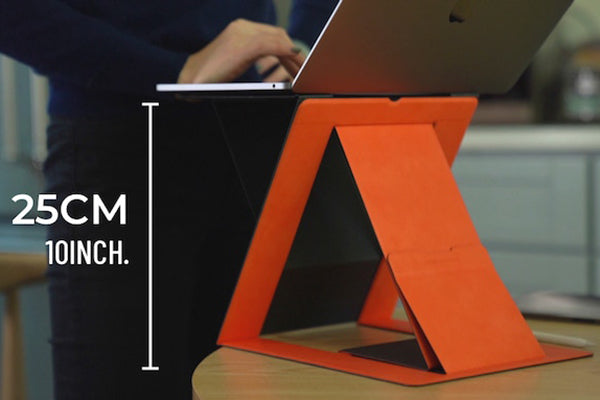 STANDING MODE
Keep Life Back Pain-Free
When you are standing at work, MOFT Z offers a natural height for your palms to rest onto the laptop, and your eyes to look at the screen with no strain or tension.
Sheer Reading & Creating Pleasure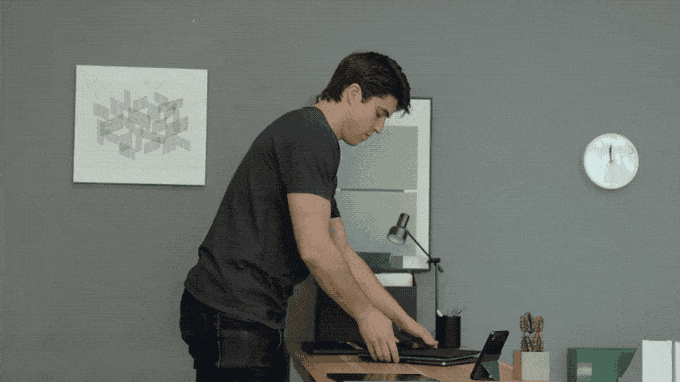 FOLDS DOWN TO JUST 0.5" THICK
A Comfortable Workspace in Your Carry-on Bag
You would never see a desk the size of an iPad Pro. MOFT Z stays perfectly in your bag. You can have a flexible work setup anywhere you go like never before.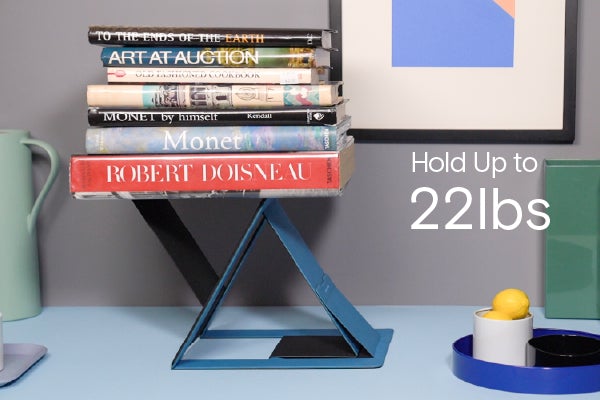 ROCKY-STEADY TYPING IN THE AIR
Stability isn't Traded for Slimness.
Apart from the steady Z structure and triangular bottom support, we used fiberglass to ensure the toughness of the panels.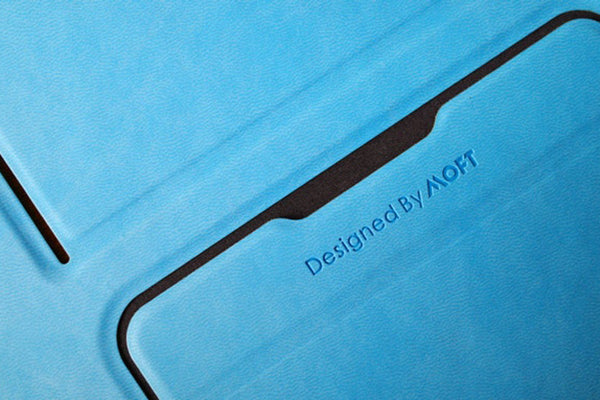 UNMISTAKENLY PREMIUM
Made to Withstand Frequent Trips
All corners and folding lines were reinforced to make sure you can always keep using it without wearing or tearing.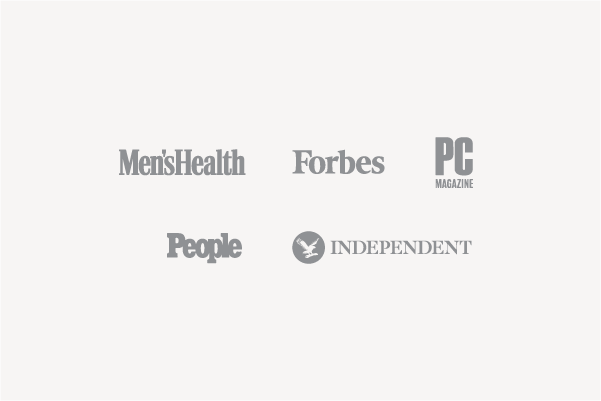 As Seen In
Not only can it support a range of laptops without any flex, wobble or shudder even during heavy typing, it can fold almost completely flat. This plus its extremely light weight makes it easy to store or transport. " - Forbes
annoying wear off
i've been using this stand for a few years and it lives up it's claim perfectly.
but as time goes by, the cover material started to wear off and it started to keep having bits and bits wearing off which is extremely annoying!!
moreover, the magnetic component keep affecting the on-off of my ipad (use without any cover)
Not meant for public use- You will get interrupted while working!
I don't do reviews until I have used a product for a year. I travel a lot and work remotely and this was one of my 2021 finds I requested as a holiday present. I have NO regrets. This product has held up through various tantrums. Apart from the aesthetic and functionality, the material utilize has held up to spills. Note when I am in a public space I get no less than two compliments, which leads to me giving out the product name.
It's nice to get value and aesthetics for money!
Perfect!
I work in my dining/living room, and wanted to be able to "close" my office down at the end of the day. After messing with a bunch of very pretty but much heavier and awkward wood stands, this felt like a miracle. It lets me set up quickly and then put my entire "office" - laptop, stand, cords, notebook and all - in a bag at the end of the day (will also be good for travel). I use it mostly folded into the "standing" position, although me, I'm actually sitting – this position puts the screen at the right height to avoid neck strain and take the function of a monitor. I use a small dock box to attach peripherals and it remains stable. Only challenge for me is that I have a Microsoft surface, with a screen that doesn't stay up at a full vertical angle without a prop in back. The Mofft stand doesn't have that, but I just use a book end to keep the screen fully upright and works fine… Highly recommend!!