Float Stand & Case
Free shipping worldwide on orders over $69
🎄Holiday Cheer: Buy any 2 and Get 15% Off | Use code [ MX15 ] at checkout.


A float case with adjustable angle & height.
At 0.5 in thin, 14/17 oz weight.
Up to 3.15 in of height adjustment, and 130° of angle adjustment.
Raised bezels protect the camera & fluffy inner lining shields the back from scratches.
Compatible Model (11"): iPad Pro 11" 1/2/3/4 (2018-2022)
Compatible Model (10.9"): iPad Air Gen 4/5 (2020/2022)
For other tablets, we recommend the

magnetic version: 

Snap Float Stand.
NOTE: iPad Air 10.9" model only available for US Shipping.


Float Stand & Case
$59.99
iPad Pro 11" Gen 1/2/3/4 (2018-2022) / Without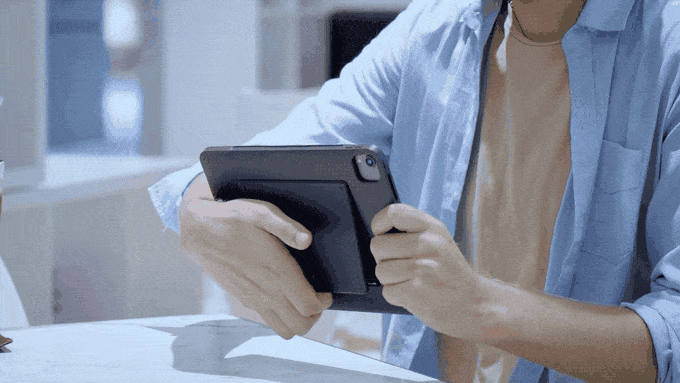 Compact a workstation in your hands
A case turns your iPad into a tilted drawing tablet, mini-computer anywhere.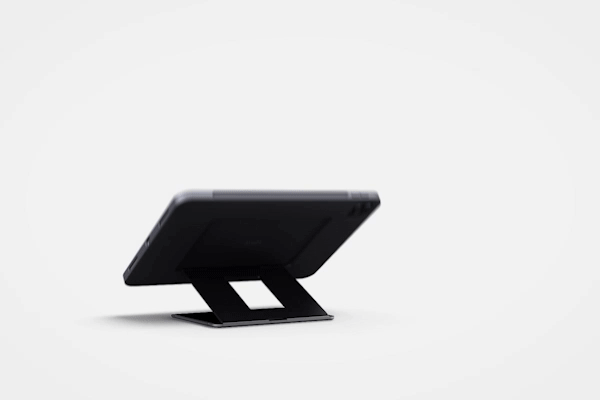 Invisible built-in stand
Protects and Supports Simultaneously
With a slim yet sturdy double-hinge, the case comes with a built-in stand to lift your iPad for comfortable viewing. Float it when you need it and make it invisible when you don't.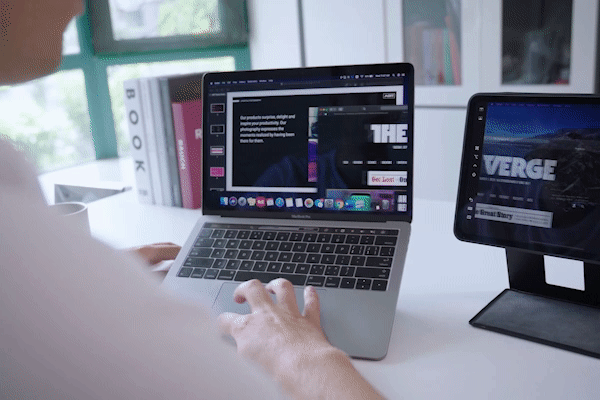 Floating mode
Side By Side, The Effective Second Screen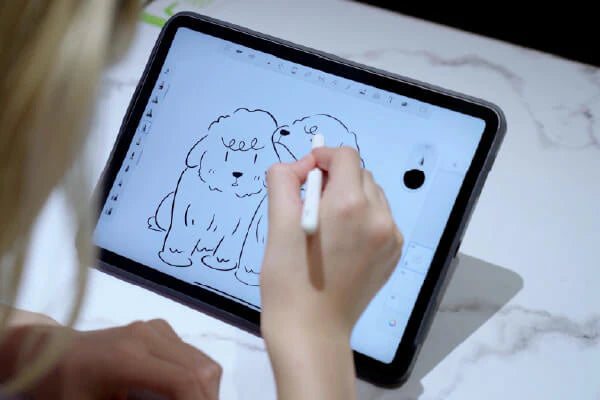 Stable mode
Draw in Comfort
Quickly adjust the base to this mode, perfect for creators to immerse into strain-free creation.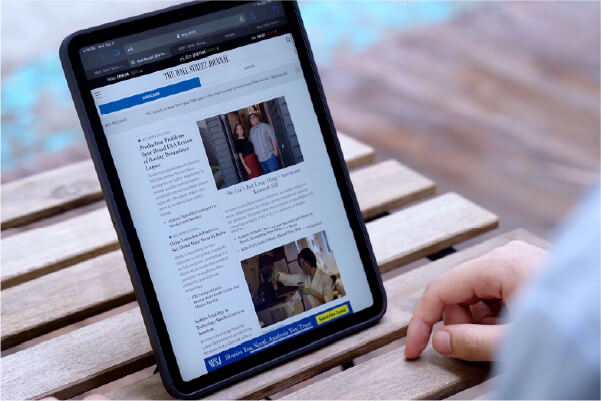 Portrait mode
Book-like Reading Pleasure
Reading on the iPad in portrait mode, which brings you book-reading experience at the office, at home, or even outdoors.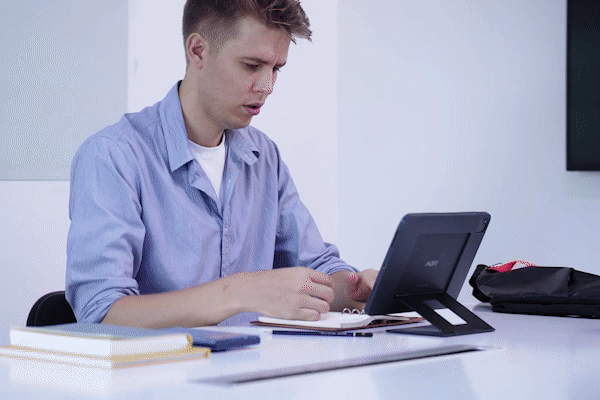 Floating mode
No More Bending of the Neck
Easily find the best height to unwind your body and mind watching a movie or catching up with friends over video chat.
Work, Write and Read Your Way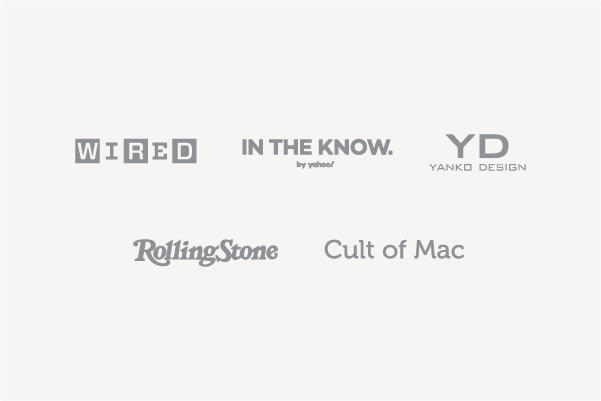 Featured In
"Looks relly nice, feesl really good, it's a solid case. I really like the keyboard, very nice to type on - "Magical hinge" Amazing! - it has replaced my old apple Keyboard" - In The Know by yahoo!
Super Convenient Without The Bulk
At first I was a little unsure on this product as it can have a tendency to wobble when in float mode but I really have grown to love it and it's just about knowing when to use each mode. So if you're not on a really stable surface and you're typing and tapping, use the stand mode but in float mode it's great for video calls, watching videos etc.
Really isn't anything else like it.
Better option if you can't afford the Magic Keyboard for the IPad Pro
Did a review on the case
Link : https://youtu.be/6CGlvUfHsnI
Overall I'm impressed but it could use some improvements
- reduce the wobble during the float mode
- add the ability to pivot/rotate , so that you have the height advantage during portrait mode
Great case and stand!
This case is awesome. I was tracking it from its kickstarter stage even before I had an iPad to use it with. As I read some of the reviews though, I started to have some second thoughts, but ultimately decided to go for it given its unique design. I am so happy I did! Sure the screen wobbles when you tap on it, but that's just physics. Anyone expecting anything but that does not have realistic expectations. And really it won't matter if you pair it with any wireless keyboard and mouse (which I haven't done yet). It is very sturdy and has not fallen over once in the floating mode. It is GREAT for watching videos. Such a well thought-out, versatile case. I love it and highly recommend it.