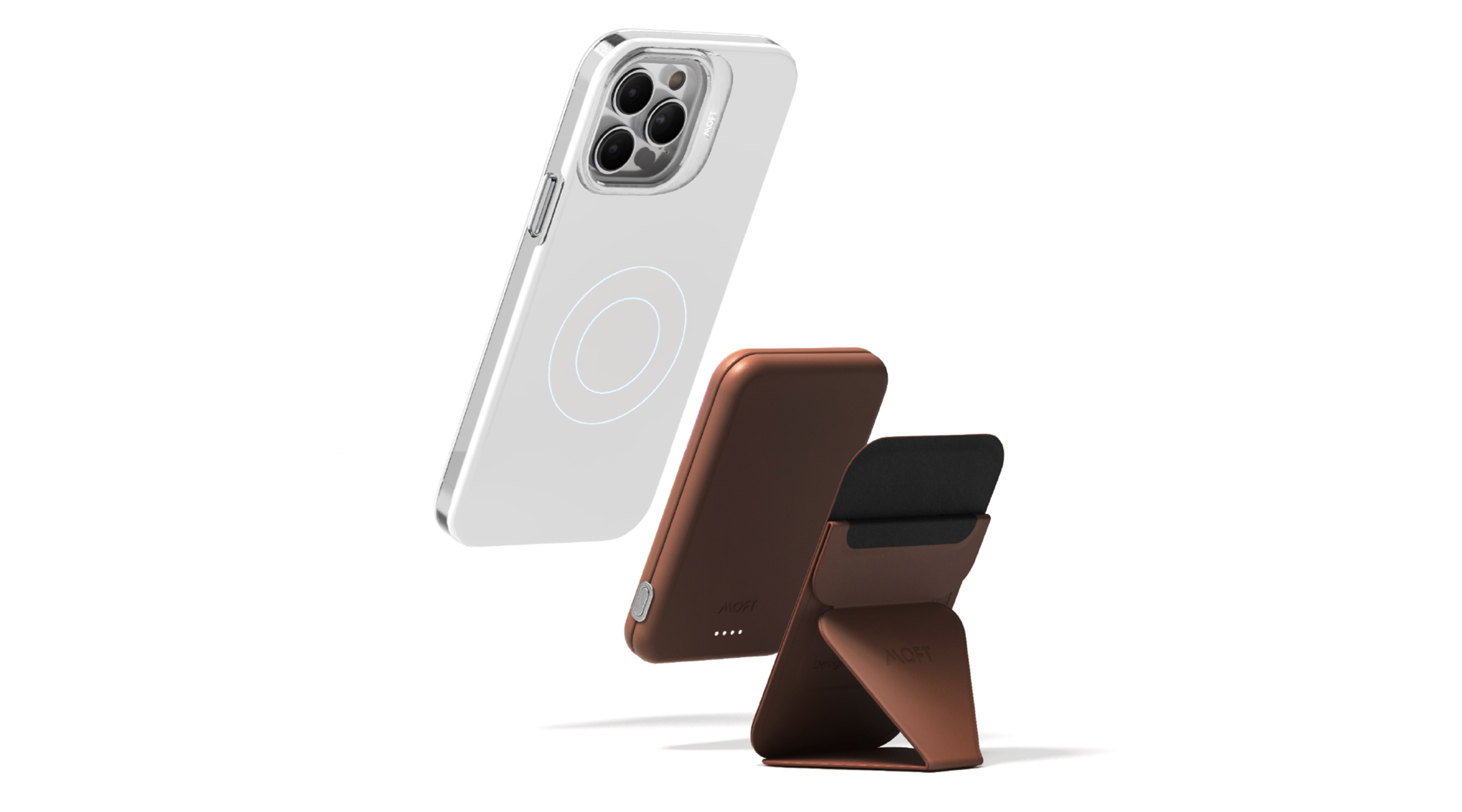 The First Modular Stand Battery Set
Meet your new iPhone companions - the Snap Stand Power Set designed with commuters in mind for on-the-go convenience and efficiency. From snap to stack, we're taking everyday light carry for MagSafe users to the next level. Launches Sept 12. Stay up to date with our email updates!
Stack-and-detach flexibility

Power up and stand up

Pass-through charging prioritizes phone charging
USB-C power cable with convenient magnetic connection

Palm-sized and pocket-friendly

Made of scratch-resistant soft vegan leather

7.5w MagSafe charging
The modular power set empowers you to personalize your mobile lifestyle needs. Snap on and off to layer them together, or interchange to use individually, to power up and stand up.
Simultaneous charging and portrait stand use safeguard your flow with the charging port conveniently located on the side. No downtime for continued use and productivity.
One Versatile USB-C Cable
Pass-through charging prioritizes charging your phone. The USB-C cable supports USB connection to your laptops letting you live off one cable on the go.
The USB-C cable magnetically connects to the battery pack so no fumbling around to plug it in, saving your time and effort in your daily routine.
Give a friend a boost! The modular design lets you snap off the battery and the stand in a flash. Share the battery with others and snap back on the stand without losing your momentum.