Sling Case Set
iPhone Case and Lanyard Set for everyday light carry

Streamlined design for a sleek on-the-go lifestyle.




Jazz up your daily outfit and keep your tech close at hand.




Wear it your way, over your shoulder, around your neck, or crossbody.

One-handed strap length adjustment to your desired fit.

Quick attachment & detachment.

Designed exclusively for the latest iPhone 14 Pro and iPhone 14 Pro Max
iPhone Case and Lanyard Set for everyday light carry

Streamlined design for a sleek on-the-go lifestyle.




Jazz up your daily outfit and keep your tech close at hand.




Wear it your way, over your shoulder, around your neck, or crossbody.

One-handed strap length adjustment to your desired fit.

Quick attachment & detachment.

Designed exclusively for the latest iPhone 14 Pro and iPhone 14 Pro Max
Light Gray / Jet Black / iPhone 14 Pro
Hidden Talents
Blending form and function, the clever self-hiding hooks in the case lets you be handsfree in style.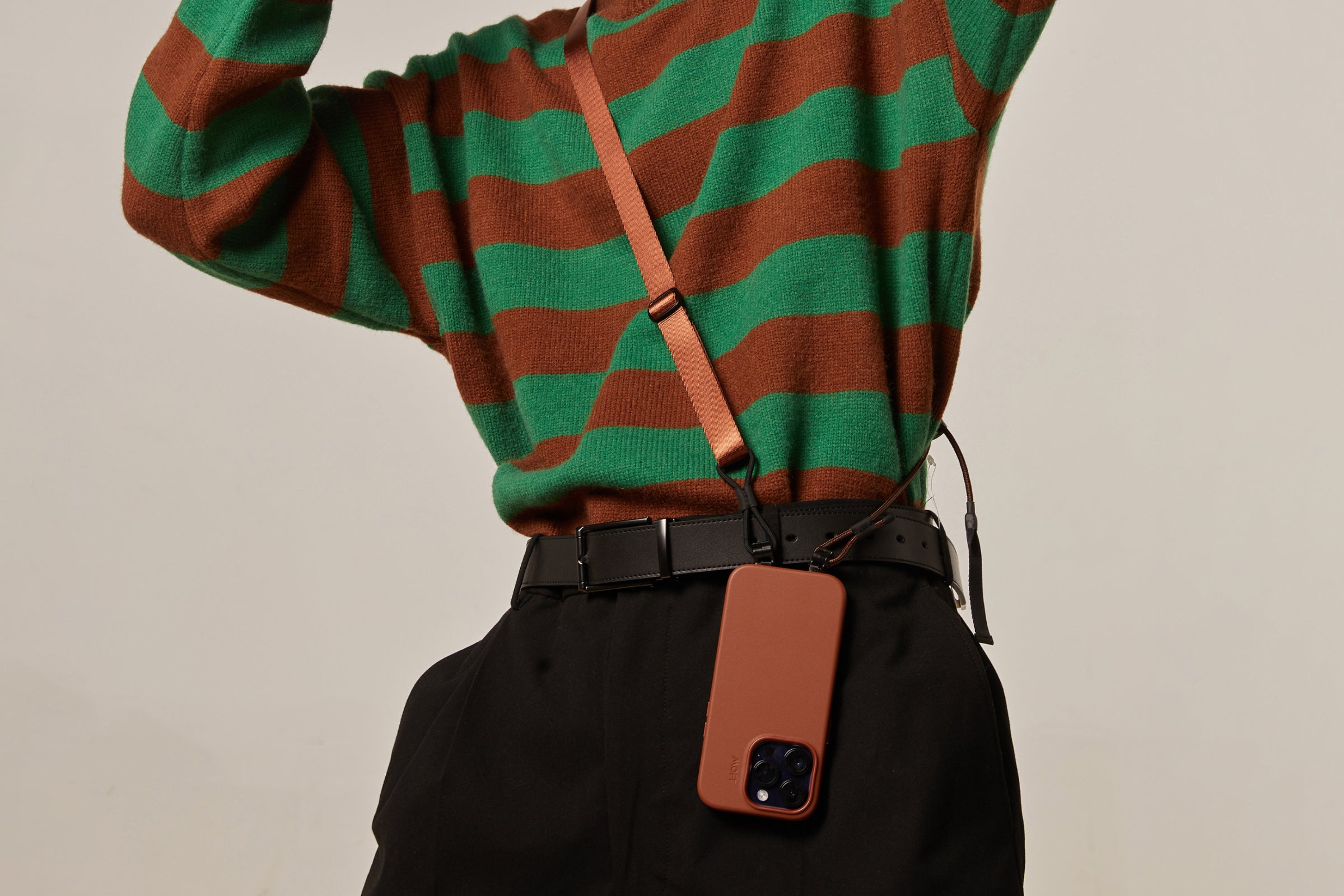 Everyday Light Carry
Casual or dressed up, the "goes with anything" Sling Case set effortlessly adds a modern utilitarian vibe that's chic to accessorize any outfit.
Lasting True Color
Made of premium faux leather and available in 4 classic shades that have been tried and tested to ensure the highest level of color retention.
Fully Adjustable, Ready to Go
No more phone pocket bulge and up to 59" long.

One-handed length adjustment

Two attachment points keep your phone from swinging around.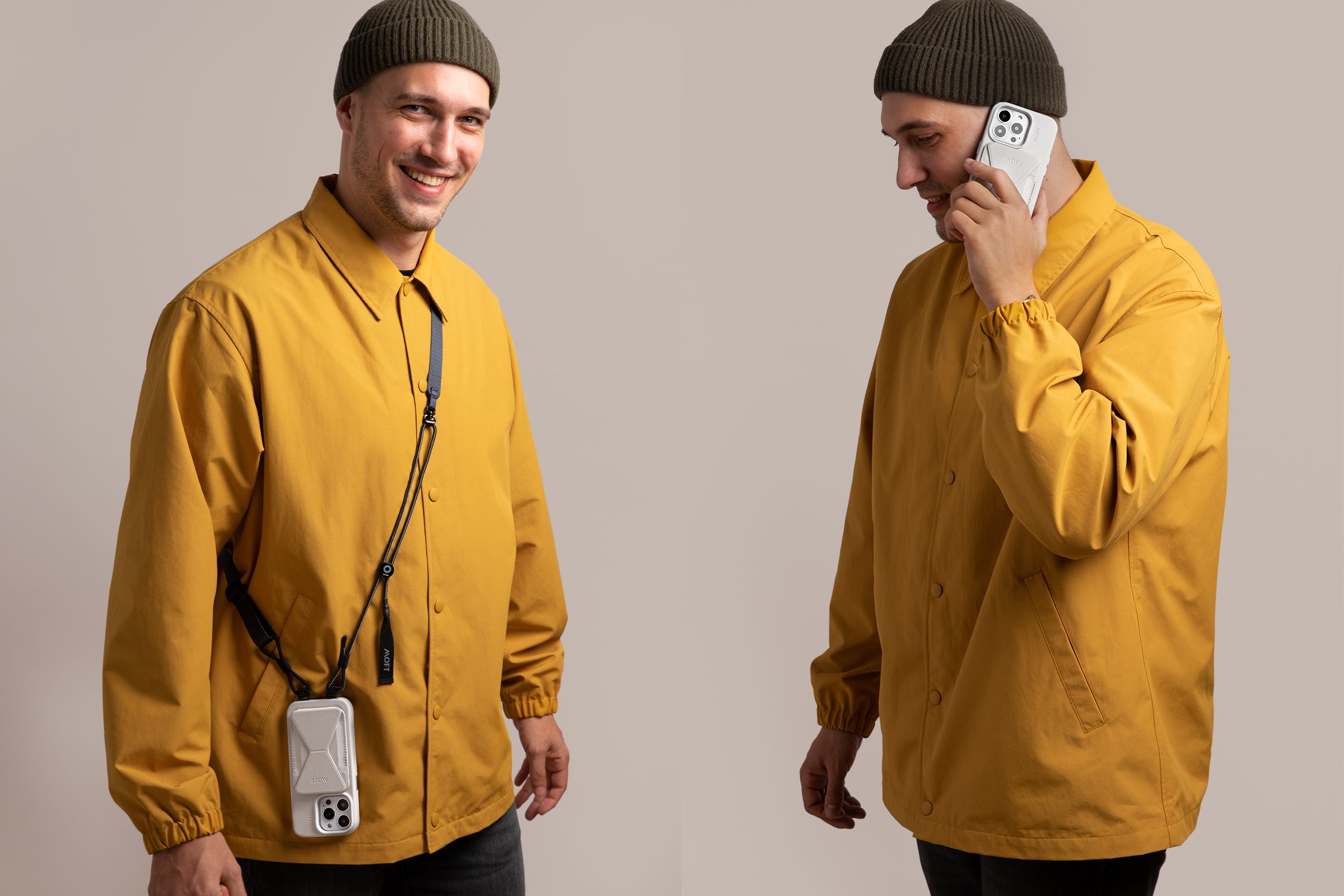 Switch and make life rich
Easily clip on the lanyard for hands free use while out for a stroll, running errands, or enjoying a weekend festival - worry-free from misplacing your phone. It's just as easy to clip off to take calls or prop on your phone stand.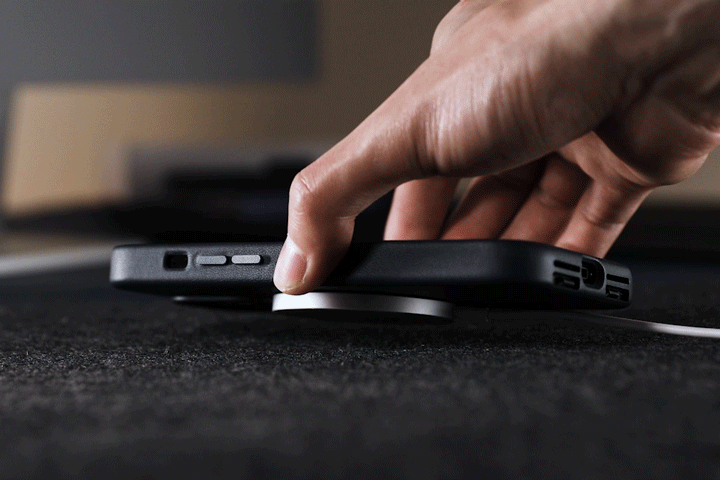 MagSafe Compatible with 2x Magnetic Strength
We embedded stronger magnets in the case allowing for a more secure stack and firmer hold when you snap on MagSafe accessories.
Perfect for everyday used
love it so much! easiest to carry it around anywhere and everywhere. simple to detach and attach and if i need to extend, just pull the ribbon to adjust it quickly. now i can be free not holding on to anything with free space in the pockets!